Stockholm's new metro
Stockholm is one of the fastest growing metropolitan regions in Europe. You are probably aware of the great demand for new housing – but public transport also needs to be expanded, so that old and new Stockholmers alike can in an easy and environmentally friendly manner get to and from work, school, entertainment and leisure activities.
What is being built
The Blue Line is being extended from Akalla to Barkarby. Two new stations: Barkarbystaden and Barkarby. In service 2026.
A new Yellow Line is being built from Arenastaden to Odenplan, where it will connect to the existing Green Line to the south. Three new stations: Arenastaden, Södra Hagalund and Hagastaden. In service 2028.
The Blue Line is being extended from Kungsträdgården to Södermalm, Söderort and Nacka. Six brand-new stations: Sofia, Hammarby kanal, Sickla, Järla, Nacka, Slakthusområdet. A new platform for the Blue Line will also be built under the existing Gullmarsplan station. In service 2030.
The depot in Högdalen is being expanded to service, clean and repair more trains from both the Green Line and the Blue Line. Expected to become operational in 2025.
A new line between Fridhemsplan and Älvsjö with six stations. Construction is expected to start in 2025 with services expected to start running in 2034.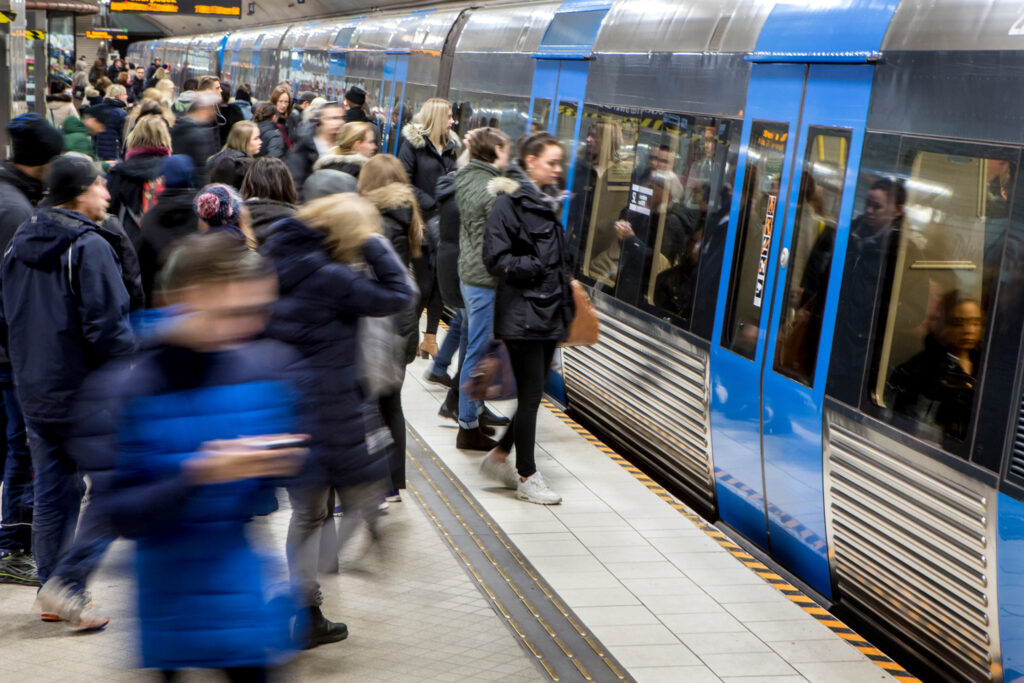 Comission
Region Stockholm has been commissioned to build the new metro while the municipalities are responsible for housing being built. All of these expansions will enable the construction of 130,000 new homes – enough to house more than 300,000 people!
Successfully completing such a massive project demands a great deal of close collaboration. This project is so important that it is being jointly financed by the government, Region Stockholm, Järfälla Municipality, Nacka Municipality, Solna Municipality and the City of Stockholm.
All political bodies have made the necessary decisions for the expansion of the metro system. These decisions stem from two negotiations:
The 2013 Stockholm Negotiation
In January 2014, an agreement was entered into between the government, Region Stockholm, the City of Stockholm, Järfälla Municipality, Nacka Municipality and Solna Municipality. This agreement means that:
The metro will be expanded to Arenastaden, Barkarby, Nacka and Söderort.
The depot in Högdalen will be expanded.
The municipalities will build a total of 78,000 new homes adjacent to the metro.
The 2017 National Negotiation on Housing and Infrastructure
Another station for the Yellow Line, Södra Hagalund. 4,000 homes in what is currently the Hagalund industrial area.
New line between Fridhemsplan and Älvsjö. The agreement includes 48,500 new homes.
Construction sites