Högdalen depot
As the Stockholm metro network grows, it will require more trains. To be able to manage all these new trains, the Högdalen depot is being expanded. A new tunnel is also being built to connect the depot to the Farsta branch of the metro, so that trains can enter and leave via both Högdalen and Hökarängen.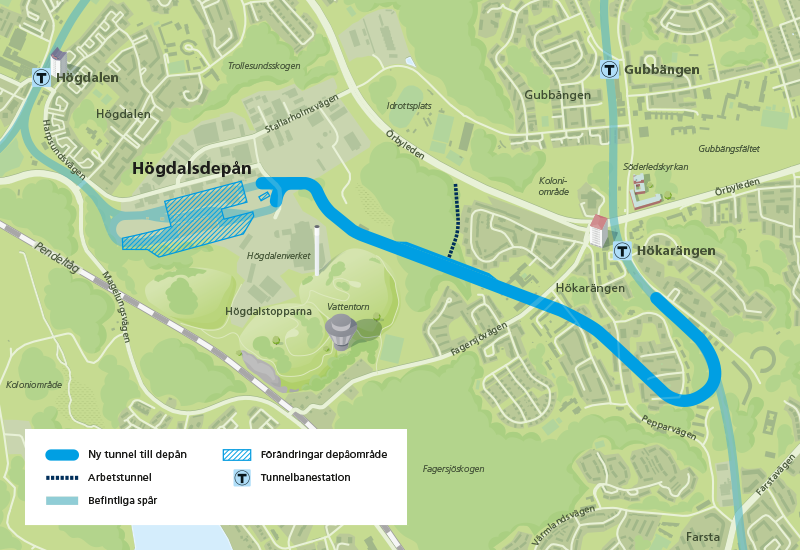 Background
The trains in Stockholm's metro system need to be cleaned, repaired and stored for the night. All of this is done at depots. Stockholm has six depots for the metro system. The current depot capacity will be insufficient once the metro network has been expanded. As a result, in 2016 the County Council Executive Committee decided that the Högdalen depot should be expanded.
Larger depot in Högdalen
The Högdalen depot will be complemented with new storage, cleaning and graffiti removal facilities for trains. The new depot will be able to accommodate about 50 trains. This is twice as many as the current 25-train capacity. To make space for the expansion, the compound is being extended about 30 metres south.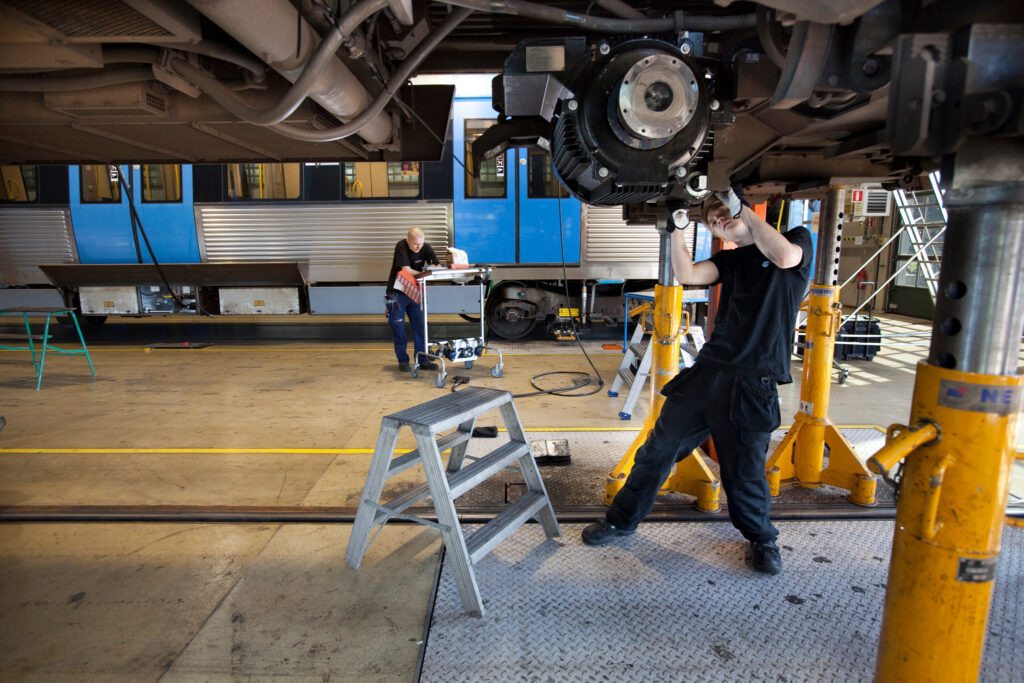 We are building a new tunnel
A new tunnel will be built between the Högdalen depot and Hökarängen to provide access for trains from the Green and Yellow line. The tunnel will measure 2.5 kilometres in length and the blasting work will take about three years. An underground train yard will also be built adjacent to the tunnel with enough space for several trains.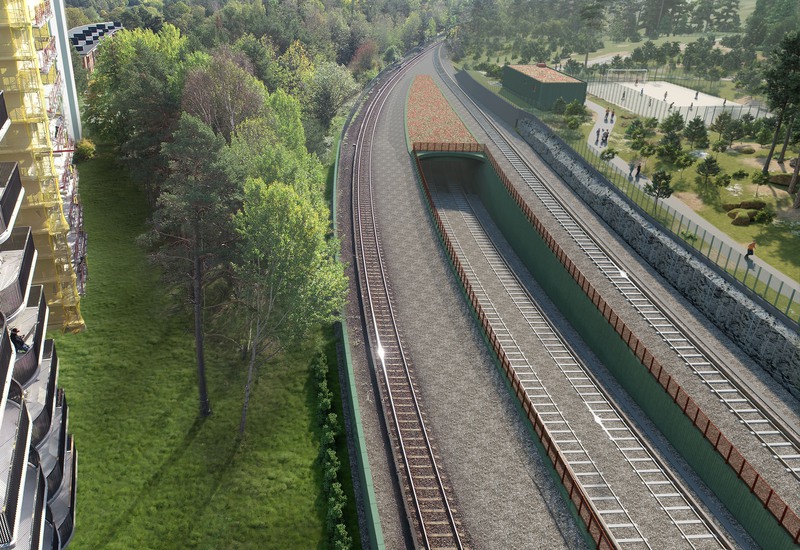 What is happening at Örbyleden?
Building the new tunnel requires that we excavate the bedrock. As a result, we are building an access and service tunnel by Örbyleden in Hökarängen. This tunnel will be used throughout the construction period. The tunnel will enable us to clear the rubble from blasting work as well as to transport machines and personnel in and out.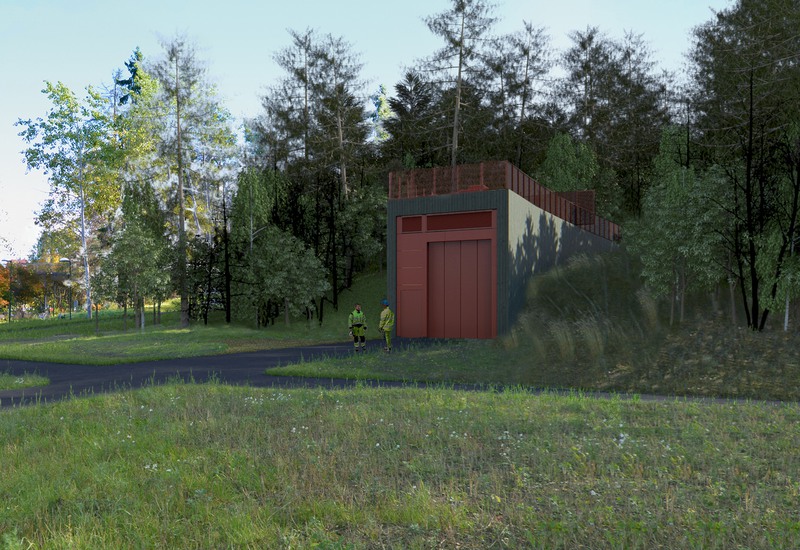 Look at our video