The Blue Line to Södermalm
The Blue Line is being extended from Kungsträdgården to Nacka and Söderort via Södermalm and Hammarby Sjöstad.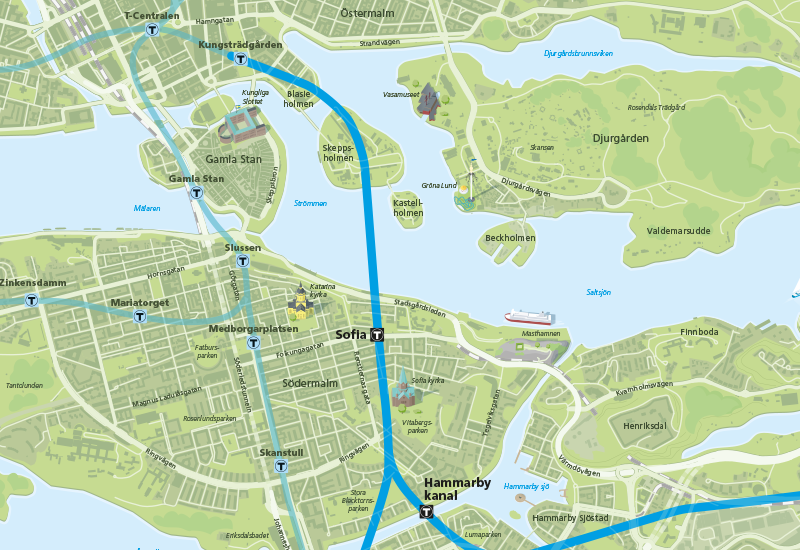 What is being built
The metro from Kungsträdgården will be extended under Saltsjön with Sofia station in Stigbergsparken as the first station. Sofia will become an important travel hub for future passengers. South of Sofia station the metro will fork in two directions, with one line towards Söderort and the other towards Hammarby Sjöstad with Nacka as the final station. Hammarby kanal station will be below water with one entrance at Vintertullstorget on Södermalm and one entrance at Luma in Hammarby Sjöstad. The construction work will take 10 years with services running from 2030.