Check on all larger rock contracts
The end of the year is approaching and everything is about to be summed up. If you look at how many of our procurements that are ready, ongoing and still left to do, it looks like this.
News
News, Upphandling 2021-12-21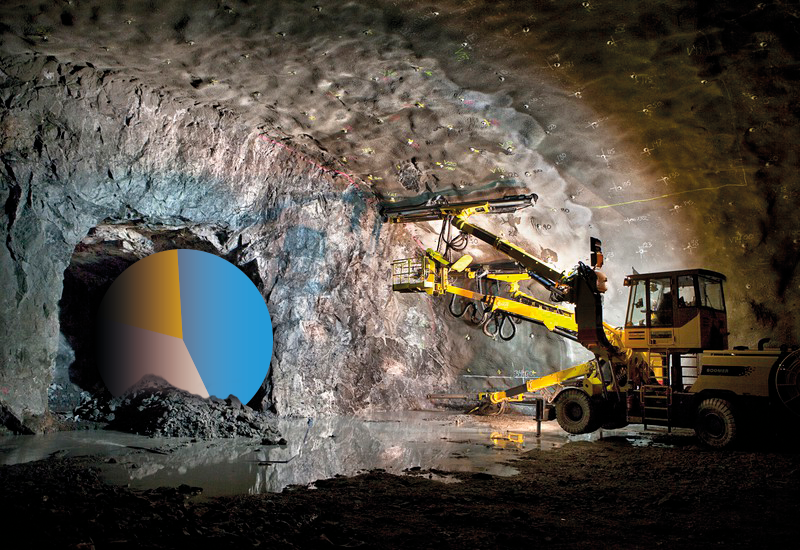 The procurements of all major rock contracts are now either complete or in progress. Those in progress are the Hammarby kanal, Slakthusområdet, Järla in Nacka, Södra Hagalund and the underground connection track between the depot in Högdalen and the tracks towards Farsta. All are expected to be completed in the spring of 2022.
– It's clear that we're on our way to a new stage. Focus next year is on procurement in construction, installations and BEST – everything that will make the tunnels to a metro, says procurement manager Iveta Sandström.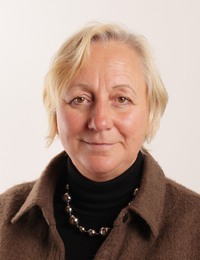 Approximately half of the total sum of procurements in kronor is completed. The charts below show what percentage is done, what is in progress and how many are left to do.
Here you can see all current procurements
At the top you'll see the numbers for the entire expansion, following by each ongoing project.
The latest project, to build a metro to Älvsjö, is not included in the compilation.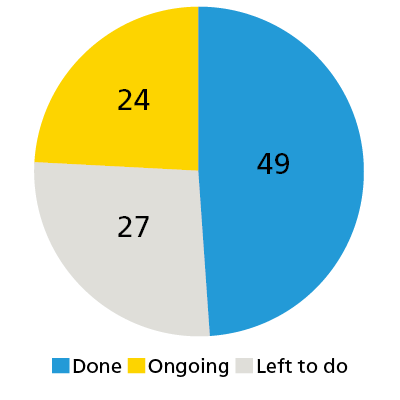 Entire expansion
49 % done
24 % ongoing
27 % left to do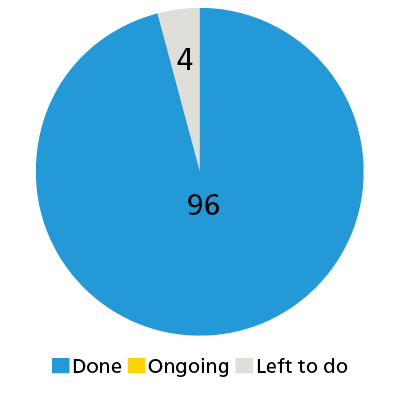 Barkarby
96 % done
0 % ongoing
4 % left to do
Arenastaden
34 % done
32 % ongoing
32 % left to do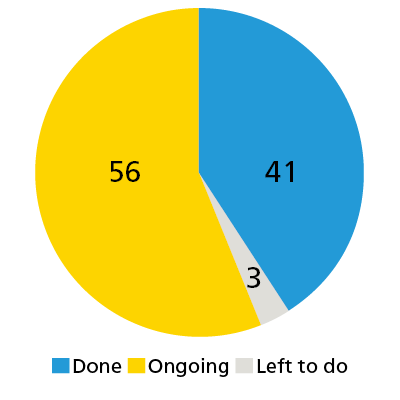 Depot
41 % done
56 % ongoing
3 % left to do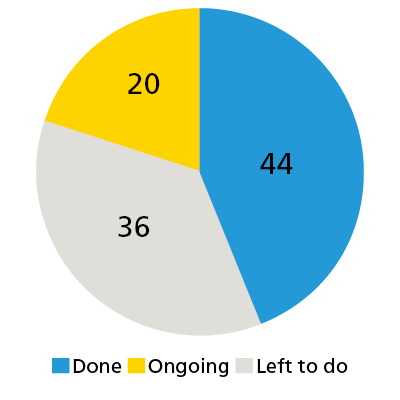 Nacka, Södermalm, Söderort
44 % done
20 % ongoing
36 % left to do
Construction sites