New video explains expanded depot
What is a depot? And why does this one need to be expanded? These are just a couple of the questions that are answered in a new video about what is sometimes referred to as "the heart of the metro system".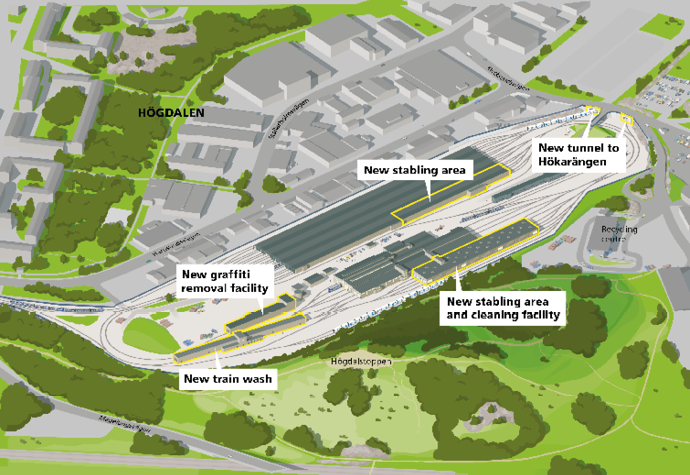 The expansion of the metro system is well under way throughout the Stockholm area. Högdalen in south Stockholm is home to one of the most important construction sites for making the new metro system a reality – this is where the Högdalen Depot is being expanded to handle many of the new trains that will operate the new metro services. 
Here, you can watch a video that better explains what a depot is, why this one is being expanded and how it is being done (In swedish).
"Once the metro expansion is finished, more trains will need to be cleaned, serviced and stored overnight. The depots are an incredibly important part of the ecosystem, and without them, we'd have empty tracks and stations because the trains would stop running. The depots are quite simply the heart of the metro system, ensuring that traffic can flow around the metro network," says Henrik Unosson, project manager for the new metro system.