The heart is key
Although it will be many years before the Älvsjö–Fridhemsplan metro line is up and running, many important steps need to be completed long before then. One of these is where the trains operating the new line will be cleaned, serviced and repaired.
News
News, Upphandling 2022-08-26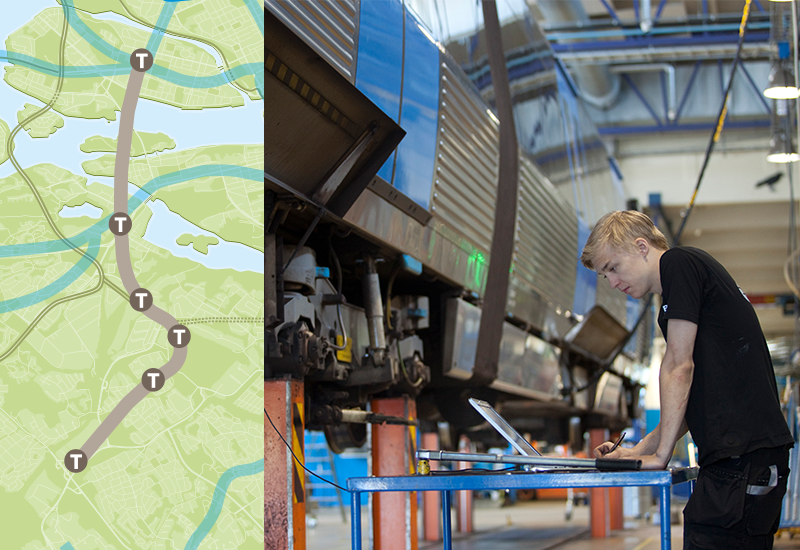 "You could say that we've already decided on the circulation, we know where the tracks will be. Now we need to decide on the best place for the depot, the heart that keeps the trains running," says Johan Brantmark, head of the west department, which is responsible for building the metro line between Fridhemsplan and Älvsjö.
This autumn will see the start of a study on the best location, and there are many options on the table.
"We're looking into whether the best solution is to expand an existing depot or to build a brand-new one. If we decide on a brand-new depot, it needs a good location close to the tracks, somewhere that's easy for the trains to access," says Henrik Unosson, project manager for the depot for the new metro line.
It'll be several years before you even start construction, so why do you need to decide on the depot location so early?
"Finding a good location takes time, as does designing a depot. A depot needs to work well for many years, it's a fundamental part of the system for keeping the metro trains running. We may need to make changes and minor adjustments to the new line. This is why it's important to take our time looking at both the location and the design early and thoroughly," says Henrik.
More about the new metro line between Fridhemsplan and Älvsjö