Blasting is now being performed at 61 sites simultaneously
A record number of tunnels are currently being drilled and blasted out. The high number is due to the several different types of tunnels that are being built, and because the tunnels are growing in a number of different directions.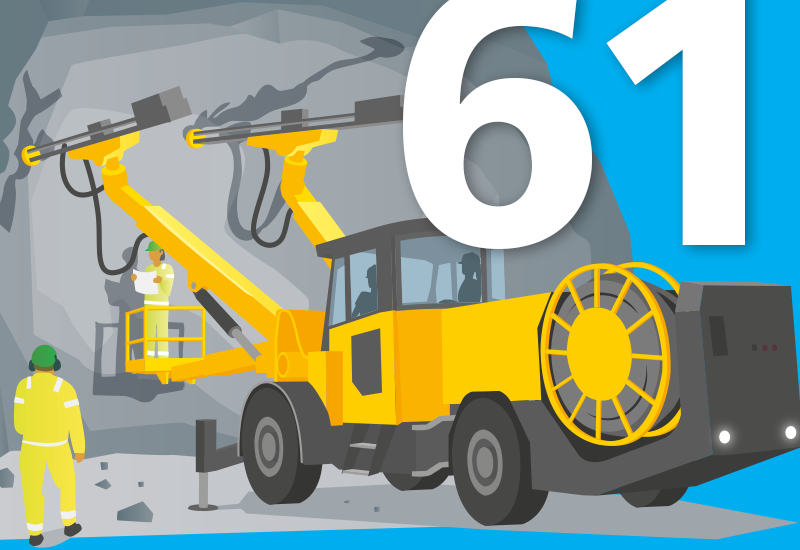 Drilling and blasting work is currently being performed at a total of 61 underground fronts, in various directions. This concerns the building of track tunnels where the trains will run, but also service tunnels and connecting cross tunnels.
A front is the point at which the machines are about to penetrate the rock, in order to first seal the area around the tunnel and then drill holes for the explosives. After the blast, the front will have moved forwards a few more metres.
Here you can read more about all the different tunnels and spaces we are building, both longitudinally and transversely.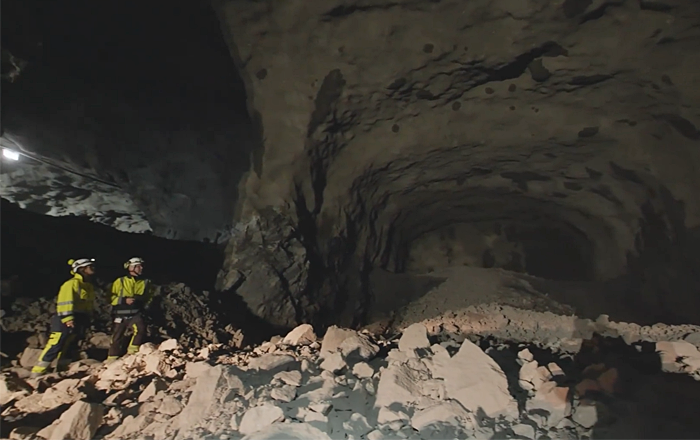 Where the most – and least – blasting work is taking place
One of the areas where construction is taking place on the most fronts at the same time is eastern Södermalm, where tunnels are being drilled and blasted at 8 fronts towards both the north and the south. The southbound tracks branch off towards Söderort and Nacka, which means that five tunnels are being worked on at the same time (track tunnels and a service tunnel).
In Barkarby, there are currently only three active tunnel fronts. This is because the space that has been excavated almost reaches the whole way between Akalla and Barkarby. Some blasting work remains to be done in some of the existing tunnels at Akalla station. This work will continue throughout 2023.
Number of fronts right now:
Here you can see how many tunnel fronts are being built at each location, and you can also click through to the progress map, where you can see how much has been blasted out of each section:
Blue Line to Barkarby Number of tunnel fronts: 3
Yellow Line to Arenastaden Hagastaden: 8 Södra Hagalund: 3 Arenastaden: 1 (work tunnel)
Blue Line to Nacka Sickla: 5 Järla: 5 Nacka: 6
Blue Line to Söderort Gullmarsplan: 7 Sockenplan: 3
Blue Line to Södermalm Blasieholmen: 3 Östra Södermalm: 8 Hammarby Sjöstad: 5
Expanded depot in Högdalen 4 fronts
Metro to Älvsjö Planning for the new line is underway